Discover how you can become a
confident & knowledgeable crystal expert…
With the world's leading
Crystal Healing Certification Program
Early Enrollment will be opening in Spring, 2020!
Want to know more?
Do you feel intuitively pulled to work more DEEPLY with your stones?
To grow your confidence, knowledge & connection to crystal energy BEYOND what you can learn by yourself?
Whether you're new to crystal healing, or already have a deep connection with crystal energy.
our CCH Program will take you from crystal lover to a confident
Certified Crystal Healer!
So how does it work?
Enrollment for our award-winning Crystal Healing Certification Program
opens only twice per year.
This 11 week, intensive crystal immersion experience is for crystal lovers & wellness professionals who want to deepen their crystal knowledge and healing abilities.
The online course is led by crystal expert Ashley Leavy – a best-selling author, speaker & international crystal healing instructor.
11 Video
Classes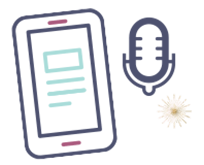 Monthly Live
Office Hour
Calls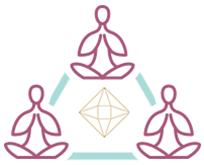 Access To Our
Private Student
Community
Professional
Certification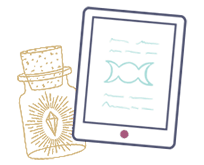 Exclusive
Bonus E-Kits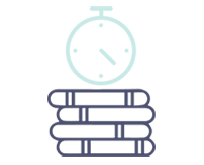 Lifetime
Access To All
Class Updates
Discover how to trust your intuition with practical intuitive development techniques, and follow your inner crystal compass to find your own answers on your crystal path
Learn both the science AND metaphysics of crystals and stones, to grow both your knowledge and spiritual practice together
Connect with an amazing global community of more than 3,000+ heart-centered crystal lovers and spiritual entrepreneurs for friendship and soul connections
Gain the confidence to heal yourself and others with crystals, through accredited and high-quality classes and resources you can trust
Fill the gaps in your crystal knowledge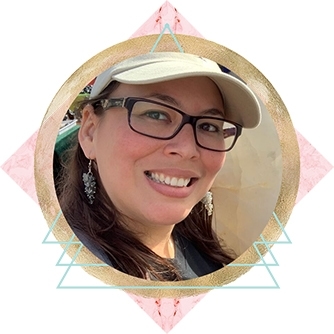 "Wow Ashley, Class 2 is mind blowing… you have helped me so much in reinforcing my confidence. You are putting together all the missing pieces of the puzzle and what I've been questioning for so long."
– Samady Medina, CCH Program Student
Change your life, with crystals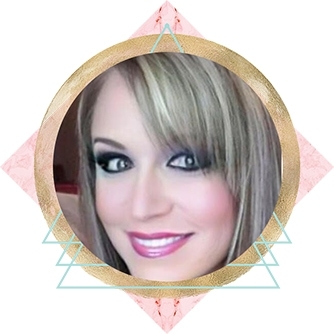 "Basking in the afterglow of becoming a Certified Crystal Healer! Ashley, words cannot express how fantastic your program is. My life is forever changed!"
– Dedi Herold Boyer, CCH Program Graduate
Study at the World's Leading
Crystal Healing School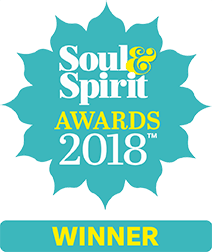 Award-Winning Classes
The Love & Light School of Crystal Therapy was voted "Best Spiritual Course/Workshop Provider" in the Soul & Spirit Magazine awards not once, but twice in 2016 & 2018. Ashley also won "Best Loved Crystal Expert" in 2018.
The Soul & Spirit Awards are well established as a genuine and true mark of quality and recognition within the spirit industry.
Internationally Accredited Curriculum
We're fully accredited by The International Practitioners of Holistic Medicine (IPHM), one of the largest internationally recognized and trusted independent accreditation boards for complementary and natural therapists and training providers worldwide.
By choosing to study with Love & Light, you can trust that this course has been independently reviewed and endorsed, and meets the highest standards for excellence, integrity and accountability.
But don't just take our word for it! Here's what the world's leading crystal experts are saying about us…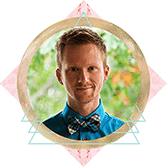 "Ashley Leavy has emerged as one of the top educators in the world of crystal healing. Her methodology is sound, and her teaching style is simple and down-to-earth. Ashley puts her heart into her work, and her sincere love of the mineral kingdom always shines through."
~ Nicholas Pearson, author of multiple best selling books including 'The Seven Archetypal Stones' & 'Stones of the Goddess'.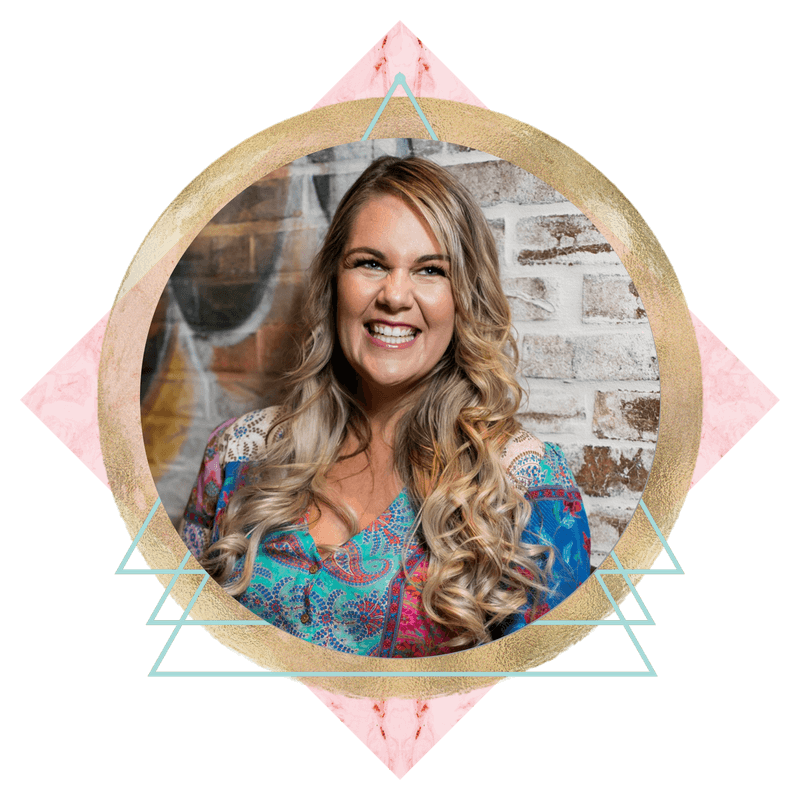 "The connection with Ashley and the Love Light School community was instant. When you talk to like-minded souls magic happens. If you are looking for a place where you can explore spirituality, new age wisdom, and build a conscious community – then this is it."
~ Emma Mildon, Best selling author of The Soul Searcher's Handbook and Evolution of Goddess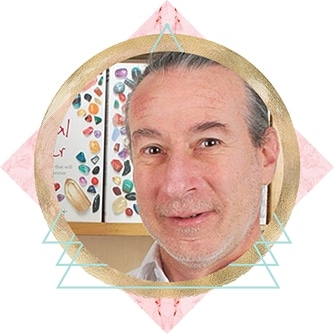 "Ashley is a powerhouse of bubbling crystalline energy, spreading the word across the world. There are very few people in the crystal world who genuinely cross the pond but Ashley as reached out and helped so many with her online courses."
– Philip Permutt, Author of The Crystal Healer
Want to take a sneak peak inside one of the classes?
Join the Waitlist now and we'll send you a FREE 15-minute sample class, so you can see exactly what you'll get when you enroll!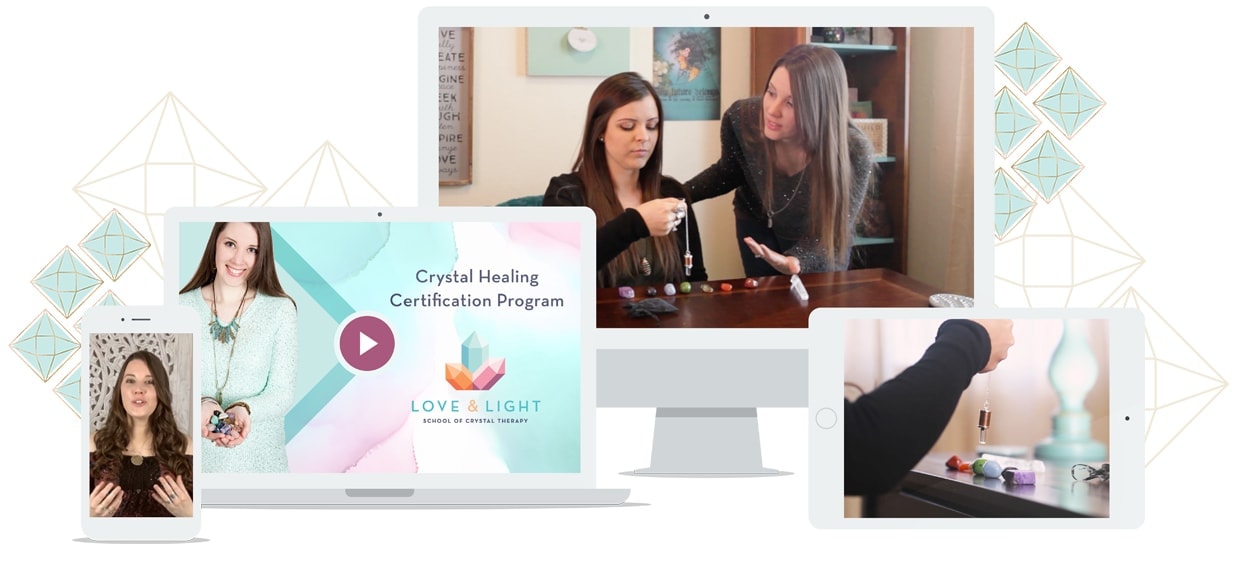 Go even deeper with the
Advanced Crystal Practitioner Program...
An optional program upgrade with 10 additional higher-level crystal healing classes, 4 extra live office hour calls plus extra crystal resources and guides.
Meet Your Instructor,
Crystal Expert Ashley Leavy
Ashley Leavy is the Founder & Educational Director of the Love & Light School of Crystal Therapy – an award-winning crystal healing school that teaches and certifies thousands of crystal students around the world each year.
With more than 10 years of professional work with crystals, Ashley has studied with some of the world's leading crystal healers and was named 'Most Popular Crystal Expert' by Soul & Spirit Magazine.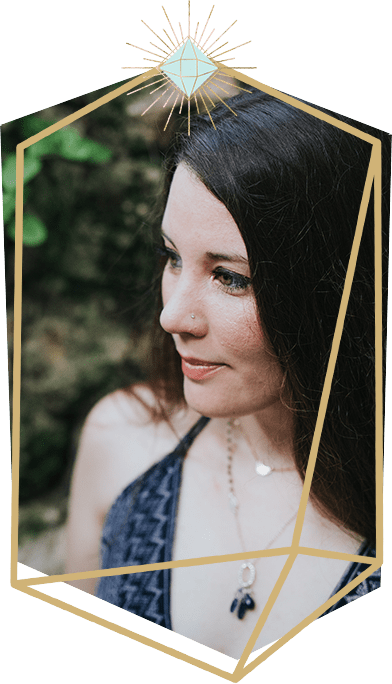 Imagine What Your Life Could Be Like...
Knowledge
Finally know how and why your crystals work for healing (and be able to explain it to others with ease!). Gain the knowledge and confidence to choose stones for your own crystal layouts, grids, and more.
Intuition
Learn to trust your intuition and inner guidance when working with your stones. Fully awaken your intuition with crystal self-care strategies so you can nurture yourself and be a better healer to others.
Confidence
Receive an in-depth education and the confidence you need to provide transformative crystal healing for yourself or others. Master new skills to tailor your healing work to each individual, and become a part of the growing global crystal healing movement.
Abundance
Learn to call in abundance from the universe with crystal grids, meditation and mindset work. Discover how to apply your new crystal knowledge as a part or full-time crystal healer, if you choose.
This is ALL Possible When You Say "YES" and Join Me Today
Are You Ready?
Discover how you can become a confident, knowledgeable & successful crystal expert with the Love & Light School's Crystal Healing Certification Program!
To be the first to get notified when enrollment opens, and get a full course syllabus PDF + sample class, please add your name to the program interest list below.
So What Does It Cost?
Your investment to become a Certified Crystal Healer is just $997, but if you join the Wailtist now you'll get priority enrollment and be offered an exclusive saving when early registration opens in Spring 2020. We also offer affordable payment plan options.
"Worth every penny...it truly changed my life!"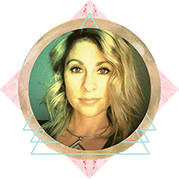 "This program was honestly worth every penny! Best decision I've ever made, it truly changed my life! I would recommend this to anyone who is a believer in the power of crystals."
~ Kara McIvor, CCH Program Graduate
Learn more with professional, high-quality classes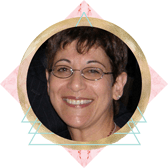 "I am blown away by how much I LOVE IT! The videos are professionally prepared and easy to follow…I feel like I have a degree in Geology after finishing the first class! Absolutely a 10."
Jody Ben-David Baron, CCH Program Student