Learn everything you need to know about working with crystal energy...
With our award-winning
Crystal Healing
Certification Program
Dear Crystal Lover,
I'm guessing you're here because you've been feeling called to work with crystals…
You feel intuitively pulled to work more DEEPLY with your stones - to grow your confidence,
knowledge & connection to crystal energy BEYOND what you can learn by yourself.
Perhaps You:
Want to deepen your spiritual practice & personal development
Want to use crystal energy to help others but don't yet have the confidence you feel you need
Are already a healer, and want to be even more successful in your healing sessions by adding crystal energy work to your healing toolkit
Would love to connect with others who share your passion for crystals and build lasting friendships with crystal lovers near and far
Want to do something for yourself that fills you with energy & positively impacts every area of your life
Whether you're brand new to crystal healing, enjoy crystals as a hobby, or have an
existing healing practice...
You're in the right place.
My name is Ashley Leavy and I'm so glad you're here.
I'm the Founder & Director of the Love & Light School, and a best-selling author, crystal
expert, speaker & international crystal instructor.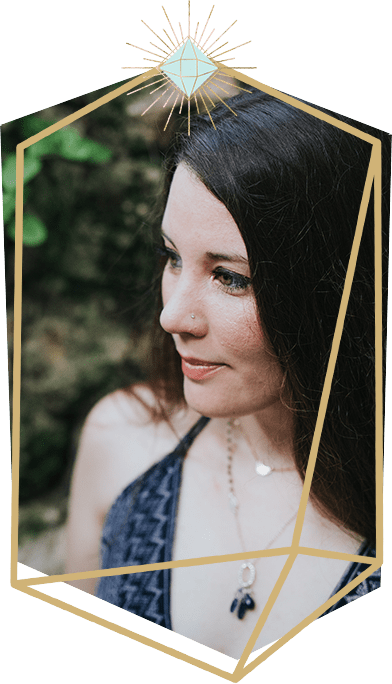 I created my Crystal Healing Certification Program to support people just like you to take the next steps in your crystal journey.
When I first started learning about crystals, I remember how hard it was to find genuine, reputable and accurate information & teachers to learn from.
There seemed to be so much misinformation out there, and I didn't know who to turn to for guidance.
Maybe you can relate?
Deep down, I knew that crystals were part of my greater purpose…
After completing my very first crystal training (more than 12 years ago now!), I was able to connect with my stones better than ever before, and I knew in my heart I was meant to work with these powerful healing gemstones.
Now I want to show you how to do the same.
It's been more than a decade since I took that first life-changing crystal training. I look back and can't imagine where I'd be if I hadn't listened to my inner guidance, and stepped through the doors that the universe was opening for me.
Introducing the
Crystal Healing Certification Program
An in-depth and comprehensive online program, designed to help you:
Learn everything you want to know about crystals – how to balance the chakra system with gemstones, how to clear and release energy blocks from within the emotional body, how to build powerful crystal grids and mandalas & much more…
Learn both the science AND metaphysics of crystals and stones, to grow both your knowledge and spiritual practice together
Connect with an amazing global community of heart-centered crystal lovers and spiritual entrepreneurs for friendship and soul connections
Gain the confidence to heal yourself and others with crystals, through accredited and high-quality classes and resources you can trust
This course is the world's leading
Crystal Healing Certification Program
Award-Winning Classes
The Love & Light School of Crystal Therapy was voted "Best Spiritual Course/Workshop Provider" in the Soul & Spirit Magazine awards not once, but twice in 2016 & 2018. Ashley also won "Best Loved Crystal Expert" in 2018.
The Soul & Spirit Awards are well established as a genuine and true mark of quality and recognition within the spirit industry, providing a platform for consumers to let soulful brands and course providers know how much they value them.
Whether you're wanting to learn more
about crystals for your own self-healing or
to work with stones professionally, the CCH
Program with the Love & Light School will
take you from hobbyist to a confident
Certified Crystal Healer!
So how does it work?
The CCH Program is an 11-week immersive crystal healing experience unlike any other.
You'll be guided through 11 in-depth & comprehensive classes with your instructor, Ashley Leavy – a best-selling author, crystal expert, speaker & international crystal instructor.
11 Video
Classes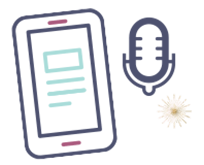 Monthly Live
Office Hour
Calls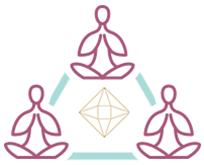 Access To Our
Private Student
Community
Professional
Certification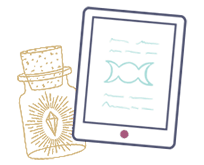 Exclusive
Bonus E-Kits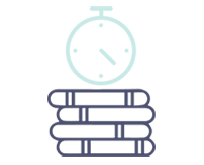 Lifetime
Access To All
Class Updates
Love & Light's Crystal Healing Certification Program
is unlike any other crystal course available
The course content and trainings are founded on our Crystal Immersion Method ® of
teaching – designed to help you deepen your crystal knowledge and spiritual development
through 3 key pillars:
Pillar #1: INTUITION
Deepen your connection to your crystals, and the world around you.
When you're tuned in intuitively, you receive the messages the universe has for you and can act upon that guidance. Learning to listen to your intuition is the first step to being a better healer.
Pillar #2: COMPASSION
Hold compassion for yourself and others.
This is where you really step up your game as a healer by learning to be of service to others (while still taking good care of yourself!). This pillar is all about empowering others to take charge of their own healing and supporting them on their journey.
Pillar #3: CONFIDENCE
Build your confidence as a crystal healing expert!
By developing your intuition, practicing compassion, and getting world-class crystal training – your confidence will skyrocket! Now you can let your gifts and light shine out into the world, because you're finally aligned with your soul path.
Ashley is One of the World's Top Crystal Healing Educators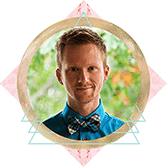 "Ashley Leavy has emerged as one of the top educators in the world of crystal healing today. Her methodology is sound, and her teaching style is simple and down-to-earth. Ashley excels at making connections and is one of my favorite colleagues to connect with because she really puts her heart into her work, and her sincere love of the mineral kingdom always shines through."
Nicholas Pearson, Author of The Seven Archetypal Stones
Attend Highly Recommended Classes
"Ashley has an extensive knowledge of crystals and their healing properties. She is an excellent teacher and goes above and beyond to answer questions and help you understand the healing powers of crystals. She's prompt and thorough in her approach to teaching. I would highly recommend her classes, courses and seminars."
Kerrie Spencer, Love & Light School Graduate
Imagine What Your Life Could Be Like...
Knowledge
You'll finally know how and why your crystals work for healing (and you'll be able to explain it to others with ease!). You'll have the knowledge and confidence to choose stones for your own crystal layouts, grids, and more
Intuition
You'll learn to trust your intuition and inner guidance when working with your stones. You'll finally prioritize self-care so that you're better able to tend to your own healing needs – physically, mentally, emotionally, & spiritually
Confidence
You'll have an in-depth education and the confidence to provide crystal therapy services that your clients are sure to LOVE. You'll learn new skills and techniques to tailor your healing sessions to each individual client – ensuring that they leave feeling satisfied and will become repeat customers
Abundance
You'll be setting yourself apart from the competition, as well as earning extra income for yourself after completing our programs. Crystal healing is becoming more mainstream every day and the demand for quality Crystal Healing Practitioners is on the rise – People in the United States spend $38 billion annually on alternative healing and that number continues to increase each year
This is ALL Possible When You Say "YES" and Join Me Today
What's Included with the CCH Program?
11 CRYSTAL HEALING CERTIFICATION PROGRAM CLASSES WITH VIDEOS, WORKBOOKS, SLIDESHOWS, RESOURCE LISTS & MORE ($2600 VALUE)
4 LIVE CCH OFFICE HOURS CALLS WITH ASHLEY ($500 value)
PRIVATE CRYSTAL HEALING STUDENT GROUP (PRICELESS!)
4 EXCLUSIVE CRYSTAL HEALING EKITS AVAILABLE ONLY WITH THIS PROGRAM! ($200 VALUE)
WEEKLY CCH ORACLE CARD READINGS ($300 VALUE)
CURATED CRYSTAL READING LISTS ($110 VALUE)
STUDENT SUPPORT – CONTACT US WHENEVER YOU NEED A HELPING HAND ($150 VALUE)
UNLIMITED TECHNICAL SUPPORT (PRICELESS!)
FREE LIFETIME ACCESS TO ALL FUTURE PROGRAM UPGRADES (PRICELESS!)
BONUS CRYSTAL ID & HOW TO TELL CRYSTAL FAKES CLASS ($250 VALUE)
LIFETIME ACCESS TO MONTHLY CRYSTAL COACHING CALLS WITH ASHLEY ($2000 VALUE)
OPTIONAL: ADD THE ADVANCED CRYSTAL PRACTITIONER PROGRAM UPGRADE:
10 ACP PROGRAM CLASSES / 4 LIVE ACP OFFICE HOURS CALLS WITH ASHLEY / TONS OF BONUS CRYSTAL DIRECTORIES & GUIDES FOR QUICK REFERENCE
Your VIP Enrollment Bonus!
This Crystal Immersion Grid has everything you need to get fully aligned with your Intuition, Compassion, & Confidence as a crystal healer. This kit is VALUED AT $75 and includes:
a specialty, custom wooden board
a Lemurian Quartz crystal mini-wand for grid activation
3 tumbled stones for Intuition (Shattuckite, Iolite, & Stichitite)
3 tumbled stones for Compassion (Rhodochrosite, Pink Opal, & Rose Quartz)
3 tumbled stones for Confidence (Sunstone, Cheetah Agate, & Rutilated Quartz)
3 tumbled stones for Harmony (Clear Quartz, Amethyst, & Moonstone)
a pouch to store your stones
Want to start your
journey with the
CCH Program?
Enroll now in the
Crystal Healing
Certification Program:
VIP EARLY
ENROLLMENT
ONLY $897 (SAVE $100!)
OR 6 MONTHLY PAYMENTS OF $179
OR…
add the Advanced Crystal
Practitioner Program as well!
Enroll now in the
CCH + ACP Program
Bundle:
VIP EARLY
ENROLLMENT
ONLY $1897 (SAVE $600!)
OR 12 MONTHLY PAYMENTS OF $179
Manifest More Abundance
"This has been the best thing I've ever done! When I first looked into taking the course, my first thought was – could I afford this? Especially since I'm not doing this for a business, just something I'm wanting for myself, and we all know we always put ourselves last on the list.
I realized I'd spent a lot of time checking out all those free YouTube videos and articles I'd come across etc, but I still felt like something was missing. So I took the leap, decided the Universe had sent me to the Love & Light School, and that I was supposed to do this!!!
Well, the Universe and of course my intuition were correct! As I've gone through the classes, so much has started to make sense, and information I had gathered through the years now fits together and I can understand it.
My life has already changed – after learning how to manifest, I was notified by a company I used to work for that I would have retirement money coming every month!!! Yes, this journey was meant to be!"
Donna Strantz Jansson, Love & Light CCH Graduate
Go After Your Dreams
"The CCH course blew me away. I had no idea the power of crystal healing and I learned so much about energy, crystals and the human body. My life and business has changed since working with Ashley Leavy at Love and Light because I've been able to gain confidence working with crystals. I was also able to activate my healing abilities and trust the guidance of Ashley and her classes and bring these abilities into my business to help other people. My journey with crystals allowed me to actually go after my dreams. Thank you, Ashley, your programs and support have changed my life!"
Stacy Stehle (The Luminous Connection), Love & Light Student
How Do I Know If This Is The Right Course For Me?
This Program Is Perfect For You If You're:
Feeling an inner pull to learn more about crystals and healing
Desiring a deeper spiritual connection to yourself and the universe
Curious about using crystals for better health and well-being
A person who genuinely enjoys helping and empowering other people
Wanting to connect with others who are on the same path as you
This Program is NOT Right For You If You're:
Unwilling to open your heart and mind to new things & challenge old beliefs
Not passionate about crystal healing, or developing yourself personally and professionally
Have never used a computer before – this program is 100% digital so you'll need to have a basic understanding of computers to complete the course successfully
How Will the CCH Program Help Me?
Transform your life by working on self-healing – physically, mentally, emotionally and spiritually. You'll be able to use your crystals to help you create more abundance, stronger relationships, heal past traumas and more!
Live a life of purpose by being of service to others – spend your days doing something you love, & have peace of mind knowing that you went for your dreams and didn't give up on yourself! You CAN do this!
Connect with other crystal lovers and form lasting friendships in our private student community. We've got students from all over the world in our thriving community of more than 3,000+ crystal lovers, who can't wait to meet you!
Set yourself apart from the competition by becoming a Certified Crystal Healer (CCH), trained by a reputable Crystal Healing School & Instructor. Not only will you be able to help heal others with your crystal skills, but you'll also contribute to the positive energy-transformation of our planet through your work as a CCH… acting as a lightworker for the highest good of all sentient beings.
Get the Most Training for Your Investment
When you complete your Crystal Healing Certification through the Love & Light School, you'll receive more hours of training than any other Crystal Healing Certification Program out there!
Create a Career You Love
No more putting passions on the back-burner. It's time to step into your purpose and share your gifts with people who deeply desire what you have to offer.
Learn in a Variety of Styles
Our variety of learning materials, plus the interactive student group, is the very best way to learn. The time-released lessons will guide you through the program and help you stay on track.
Become a Crystal Hobbyist OR Professional
Whether you're interested in crystal healing for yourself & your loved ones, want to pursue a new career, or wish to add crystal healing to your existing healing practice – this program will give you exactly what you need to succeed.
Here's What Sets Our Program Apart
OTHER SCHOOLS OFFER:
Include little-to-no support. You're left completely on your own to learn & implement the material.
Teach mostly theory, which doesn't always translate easily into practice.
Led by teachers who haven't built their own crystal healing practices.
Contain material was created years ago, and is rarely (or never) updated.
Aren't backed by a reputable accrediting organization.
No opportunity to connect with the other students in the program (or charge you yearly fees to stay involved).
OUR SCHOOL OFFERS:
TONS of support and hands-on help from Ashley with email, group contact and office hour calls!
A curriculum designed to be super practical and applicable.
Access to all of Ashley's knowledge & experience from building a thriving crystal therapy practice.
Training that is constantly added to & improved to keep you up to date with the latest crystal healing techniques.
Lifetime access to our private Facebook group as soon as you enroll!
Receive more hours of training than any other Crystal Healing Certification Program available!
We've been Featured In
Excel in Your Crystal Learning
"I have taken other crystal courses but feel Ashley's personal touch sets her courses apart from others. She makes a personal connection with her students that makes them feel like they are the only student she is working with. She is encouraging and only wants her students to excel in their learning. I am always impressed with her enthusiasm for her area of practice and knowledge and willingness to personally answer her students questions."
Brenda Johnson
Take Valuable Classes Full of Energy and Love
"The Crystal Healing course was really excellent. I learned so much. I've never really understood how crystals were formed, etc. The amount of energy and effort and love that is put into these classes – there is no money that would compare with that. Ashley is encyclopedic. She is so sweet and loving. She welcomes everyone in. She opens up a door for you. She helps you open up and be more broad-minded about what you're doing. You will get a broader scope on how to address any situation you have with your clients. It doesn't matter how old you are. This is my journey. I'm right where I'm supposed to be right now."
Nancy Hofeditz Johnson
Be part of our amazing Love & Light Crystal Community
When you enroll today, you'll be added to our thriving community of 1,250+ crystal healing students.
We've got students and graduates from all over the world in this amazing group (from 63 different countries and counting!), so chances are you'll find someone near you to connect with for friendship and support as you follow your crystal passions together!
Plus, you get LIFETIME access to this group… we won't be kicking you out after 12 months or making you pay a monthly fee to stay connected and involved like many other programs do.
We believe that once you enroll and start your crystal learning journey with us, you should be able to stay connected… for life. We won't be leaving you high and dry with unanswered questions, or cutting you off from your new crystal lover friends! At Love & Light, we're all about friendship, community, support and growing together.
Lifetime Access
When you become a Certified Crystal Healer through the Love & Light School, you have unlimited, lifetime access to your downloadable resources. We want you to be able to refer to your course materials whenever you need a refresher or want to experience the teachings again on your own time.
As an alum, you'll also receive ongoing support. This isn't a program that you buy, and then never hear from your instructor again. You can send your questions to Ashley whenever you need a helping hand – she's here to help you succeed!
You'll also have access to any future updates of the program materials.
This will ensure that you stay up-to-date with the latest crystal techniques and practices to help you be of the best possible service to your clients, and stand out from other healers.
Step-by-Step Instructional Trainings
In the CCH program, we don't just TALK about different crystal healing techniques and methods…
You'll get access to extensive instructional videos that will demonstrate exactly how to perform a variety of different layouts, create your own grids, conduct high-quality healing sessions, and so much more.
Growing your knowledge is just the beginning of your crystal healing journey.
For a well-rounded and complete crystal experience, we believe you've got to be able to take what you've learned and apply it to your practice as well. When you watch Ashley perform the techniques and see exactly how to do it yourself, your confidence will soar!
Hands-On Support & Guidance
Throughout the program, you'll have access to monthly live training calls with Ashley where you can get answers to your questions and enhance your crystal knowledge even further (these live calls will be recorded just in case you miss one!).
After the 11 weeks, you'll be able to attend ongoing monthly Q&A trainings inside the student group, that you get access to FOR LIFE!
This means you'll get bonus training and guidance from Ashley every single month, FOREVER!
Plus, get your questions answered in the student group daily and connect with your new crystal support crew of fellow students!
Your CCH Program Bonuses!
Bonus Crystal Modules – Additional eKits on Crystal Grids for Study & Focus, Clearing Blockages with Crystals, Confidence for Crystal Healing and Following Your Intuitive Guidance with Crystals.
Weekly Oracle Readings – Get intuitive guidance each week, delivered straight to your inbox! These mini intuitive readings will help you become of the energies you may need to align with in the coming week.
Additional Crystal Lessons – Confidently Identify Your Stones and Spot Crystal Fakes (essential knowledge for any crystal healer to know and master!)
Frequently Asked Questions
Join us now, and transform your life with healing crystals...
Discover your true calling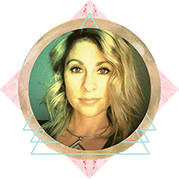 "A big shout out to Ashley Leavy for your AMAZING Crystal Healing Certification Program! Words can't describe how grateful I am for stumbling upon it. I have learned so much in the past few months about the amazing healing powers of crystals that it truly blows my mind. I haven't been so sure of something being my true calling since I discovered Reiki. So thank you from the bottom of my heart. "
Kara McIvor, Love & Light CCH Student
Find your passion & start your crystal career
"Taking the CCH course was the best decision I've made. It gave me an unbelievable amount of knowledge, courage and support to embark on my professional career. Learning about crystals has changed my life in so many ways. I have found my passion and I am so very grateful to have found Ashley's wonderful course."
Marie Aydogan, Love & Light CCH Student
A Personal Note From Ashley...
I created my CCH Program to support you as you take the next steps in your crystal journey.
I've designed this course to give you the ABSOLUTE best crystal healing training available because I want to see you succeed and create your dream life with
crystals.
I'm so excited for you to join me and I can't WAIT to share this crystal goodness
with you!