LOVE & LIGHT SCHOOL OPEN HOUSE
Come behind the scenes & find out EXACTLY what you can expect
when you enroll in our Crystal Healing Certification Program!
Tuesday, August 11th at 7 pm Central
Join best-selling author & international crystal instructor Ashley Leavy, to discover what it's really like to become a Certified Crystal Healer at our award-winning School.
PLUS, you'll go in the draw to WIN a free Crystal Starter Kit!
Here's What You'll Learn...
Come on a virtual class room tour with Ashley
Go behind-the-scenes in our private student Facebook Group, and meet some of your classmates!
Get an in-depth syllabus review, so that you know exactly what you'll be learning in the program
See exactly how the program works and what to expect each week
PLUS be in with a chance to WIN an EXCLUSIVE crystal starter kit with all the stones you'll need for the CCH program when you come to the tour live!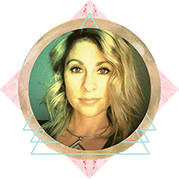 Discover your true calling
"Words can't describe how grateful I am for stumbling upon Ashley's Crystal Healing Certification Program. I have learned so much about the amazing healing powers of crystals that it truly blows my mind. I haven't been so sure of something being my true calling since I discovered Reiki. So thank you from the bottom of my heart. "
– Kara McIvor, CCH Program Graduate
Find your passion & start your crystal career
"Taking the CCH course was the best decision I've made. It gave me an unbelievable amount of knowledge, courage and support to embark on my professional career. Learning about crystals has changed my life in so many ways, I am so very grateful to have found Ashley's wonderful course."
– Marie Aydogan, CCH Program Graduate
about ashley
Ashley Leavy is the Founder & Educational Director of the Love & Light School of Crystal Therapy – an award-winning crystal healing school that teaches and certifies thousands of crystal students around the world each year.
With more than 10 years of professional work with crystals, Ashley has studied with some of the world's leading crystal healers and was named 'Most Popular Crystal Expert' by Soul & Spirit Magazine in 2018.
As seen in...
Love and Light School of Crystal Therapy 2019. Terms and Privacy. Design by Coral Antler Creative