LOVE & LIGHT SCHOOL OPEN HOUSE
Come behind the scenes & find out EXACTLY what you can expect when you enroll in our Crystal Healing Certification Program!
Tuesday, August 11th at 7 pm Central
Join best-selling author & international crystal instructor Ashley Leavy, to discover what it's really like to become a Certified Crystal Healer at our award-winning School.
PLUS, you'll go in the draw to WIN a free Crystal Starter Kit!
Here's What You'll Learn...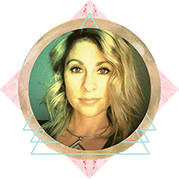 Discover your true calling
"Words can't describe how grateful I am for stumbling upon Ashley's Crystal Healing Certification Program. I have learned so much about the amazing healing powers of crystals that it truly blows my mind. I haven't been so sure of something being my true calling since I discovered Reiki. So thank you from the bottom of my heart. "

– Kara McIvor, CCH Program Graduate
Discover your true calling
"Words can't describe how grateful I am for stumbling upon Ashley's Crystal Healing Certification Program. I have learned so much about the amazing healing powers of crystals that it truly blows my mind. I haven't been so sure of something being my true calling since I discovered Reiki. So thank you from the bottom of my heart. "

– Kara McIvor, CCH Program Graduate