Discover How you can deepen your spiritual journey
& follow your Soul Calling with crystals
Join us for the world's leading
Crystal Healing
Certification Program
Dear Crystal Lover,
I'm guessing you're here because you feel intuitively pulled to learn more about crystals…
Perhaps You Want To:
Deepen your spiritual practice & personal development
Fill the gaps in your crystal knowledge with trustworthy trainings
Gain the confidence you need to use crystal energy to help others
Do something for yourself that energizes you & transforms your life
Connect with others who share your passion for crystals & build lasting friendships in a supportive community
If you're ready to grow your crystal confidence, and finally answer your true Soul Calling...
You're in the right place.
My name is Ashley Leavy and
I'm so glad you're here.
I'm the Founder & Director of the Love & Light School, a best-selling
author, speaker & international crystal instructor.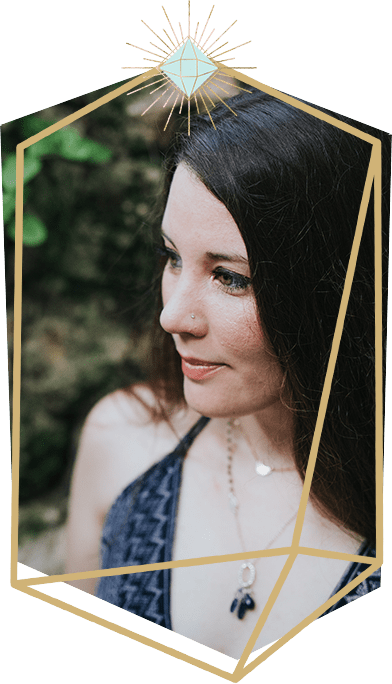 I created my Crystal Healing Certification Program and Advanced Crystal Practitioner Training to support you as you take the next steps on your crystal journey.
Looking back, I remember how overwhelming it was to wade through all of the crystal misinformation and conflicting methods being taught at that time.
I didn't know which of these resources to trust when it came to working with my stones myself, and this kept me from fully answering my true calling with crystals.
I felt lost and confused about the 'right way' to connect with my crystals. But…
Deep down, I knew that
crystals were part of my soul's purpose.
Maybe you can relate?
After completing my very first crystal training (more than 12 years ago now!), I was able to connect with my stones better than ever before, and I knew in my heart I was meant to help others do the same.
It's my joy and privilege to invite you to join me in the CCH & ACP Programs, where together we can uncover your Soul Calling with crystals.
I look forward to seeing what unfolds for you through this transformational experience.
Introducing the
Crystal Healing Certification Program
+ Advanced Crystal Practitioner Training
Two award-winning online programs, designed to help you:
Learn both the science AND metaphysics of crystals
Develop your intuition with practical training & techniques
Gain the confidence to heal yourself and others through accredited and high-quality classes
Make life-long connections in an amazing global community of heart-centered crystal lovers
Learn from the World's Leading Crystal Healing Expert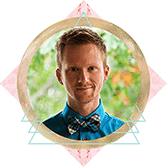 "Ashley Leavy has emerged as one of the top educators in the world of crystal healing. Her teaching style is simple and down-to-earth. Ashley puts her heart into her work, and her sincere love of the mineral kingdom always shines through."
~ Nicholas Pearson, author of multiple best selling books including 'The Seven Archetypal Stones' & 'Stones of the Goddess'.
Get All Your Questions Answered
With Highly Recommended Classes
"Ashley has extensive knowledge of crystals and their healing properties. She is an excellent teacher and goes above and beyond to answer questions and help you understand the healing powers of crystals. I highly recommend her classes."
~ Kerrie Spencer, Love & Light School Graduate
Be Mentored By A Key Crystal Teacher Of Our Time
"I am blown away by how much I LOVE IT! The videos are professionally prepared and easy to follow…I feel like I have a degree in Geology after finishing the first class! Absolutely a 10."
~ Jody Ben-David Baron, CCH & ACP Programs Graduate
My CCH Program & Advanced Crystal Practitioner Training will take you from
crystal newbie to a confident
Certified Crystal Healer!
So How Does It Work?
Enrollment for this intensive crystal immersion experience opens only twice per year.
21 Video
Classes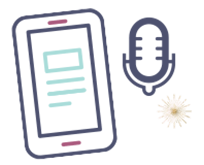 Year Round Live
Q + A Calls With Ashley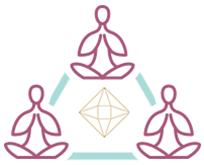 Lifetime Access To Our
Student Community
Accredited
Professional
Certification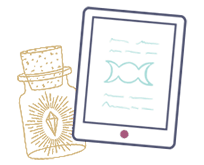 Exclusive
Bonus
Resources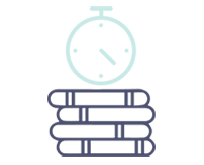 Lifetime
Access To All
Program Updates
You'll Get Access To These Crystal Masterclasses
Plus These Incredible Bonuses...
Crystal Identification
Bonus Class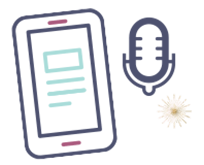 How To Tell Crystal
Fakes Bonus Class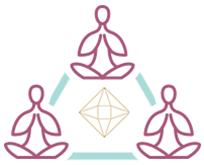 Crystal Grids for Study & Focus
Bonus e-Kit
Clearing Blockages with
Crystals Bonus e-Kit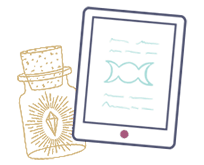 Confidence for Crystal Healing
Bonus e-Kit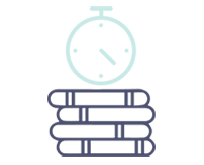 Following Your Intuitive
Guidance with Crystals
Bonus e-Kit
EXCLUSIVE EARLY ENROLLMENT BONUS
Get A FREE Crystal Kit (worth $75) Sent Right to Your Door When You Sign up Today!
This Crystal Immersion Kit of hand-selected stones will help you get fully aligned with your Intuition, Compassion, & Confidence as a crystal healer.
With a bonus grid recipe and video walk-through, you'll create your own special grid to help you get the most out of your CCH & ACP experience!
You'll get:
a specialty, custom wooden board
an extra-large Selenite wand for grid activation
3x premium tumbled stones for boosting your Confidence
3x premium tumbled stones for honing your Compassion
3x premium tumbled stones for super-charging your Intuition
3x premium tumbled stones for Unity & bringing it all together
a pouch to store your stones
a downloadable, digital guide to using your grid & crystals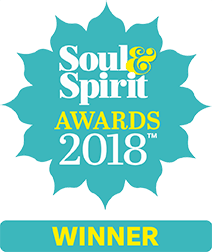 Award-Winning Classes
The Love & Light School was voted "Best Spiritual Course/Workshop Provider" in the Soul & Spirit Magazine awards not once, but twice! Ashley has also won "Best Loved Crystal Expert".
Internationally Accredited Curriculum
We're accredited by The International Practitioners of Holistic Medicine (IPHM), the largest internationally recognized accreditation board for training providers worldwide.
By choosing to study with us, you can trust that this course meets the highest standards for excellence and integrity.
Study at the World's Leading Crystal Healing School
Since the Love & Light School began (way back in 2010!) we've had over 4,000+ students from 63 different countries take our classes & programs.
This means we've got TONS of experience and expertise to help you learn about your stones in the very best way possible. Through our sought-after programs, you'll learn EVERYTHING you need to know about working with crystal energy!
Here's Everything You'll Get When You Join me Today
11 Crystal Healing Classes — with videos, workbooks, slideshows, resource lists & more

($2600 VALUE)

10 Advanced Crystal Practitioner Classes — with videos, workbooks, slideshows, resource lists & more ($2400 VALUE)
8 LIVE Office Hour Calls with Ashley

($1000 VALUE)

Lifetime Access to monthly Crystal Coaching Calls with Ashley (PRICELESS!)
Weekly Oracle Card Readings throughout the programs

($300 VALUE)

Private Crystal Healing Student Group

(PRICELESS!)

BONUS Crystal ID & How to Tell Crystal Fakes Classes

($250 VALUE)

4 exclusive crystal healing e-kits — available only with this program!

($200 VALUE)

Tons of bonus crystal directories and guides ($350 VALUE)
Curated Crystal Reading Lists

($110 VALUE)

Unlimited student technical support (PRICELESS!)
FREE LIFETIME ACCESS to all future program updates!

(PRICELESS!)
That's more Crystal Coaching & Training than any other CCH Program out there!
Imagine What Your Life Could Be Like...
Go on a Journey of Self Discovery to uncover your Life Purpose
You know you're meant for something more…
Reconnect with your spiritual path and your role in the Universe, by developing a deep connection with your crystals and the world around you.
Rediscover your sacred healing gifts and feel the bliss that comes from finding wholeness within.
Be Held in a Supportive Community as You Embody Your True, Authentic Self
It's time to come out of the crystal closet!
In our safe, supportive community you're free to be the REAL you.
As you embark on a journey of transformation through the CCH & ACP programs, your new, crystal-loving friends and classmates will be there to hold space and support you the whole way.
You'll never feel alone on your spiritual journey again.
Explore the Deep Magic and Wisdom of the Universe
It's FINALLY time to do something for yourself.
Embrace the magic and mysticism of the universe by working with your stones in meditation, ritual, healing layouts, and more.
Learn to awaken your intuition and listen to the messages the universe is whispering. When you connect with your inner voice, a whole new world of possibilities unfolds.
This is ALL Possible When You Say "YES" and Join Me Today
Enroll Now
Choose The Tuition Option That Works Best for You:
"Worth every penny...it truly changed my life!"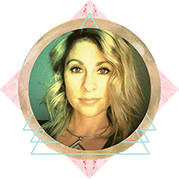 "This program was honestly worth every penny! Best decision I've ever made, it truly changed my life!"
~ Kara McIvor, CCH Program Graduate
"This has been the best thing I've ever done!"
"My first thought was – could I afford this? I'd spent a lot of time checking out free videos and articles, but I still felt like something was missing. As I've gone through the classes, so much has started to make sense.
My life has already changed – this journey was meant to be!"
~ Donna Strantz Jansson, Love & Light CCH Graduate
Is This Course Right For You?
You're here for a reason.
You have an inner knowing that you're meant for MORE.
If you feel joy and excitement bubbling up inside you when you imagine your crystal-filled life ahead…
If you're ready to connect deeply with your true self and find out who you really are…
If you want to feel SO confident with your stones that nothing can hold you back…
If you're heart is saying "YES!"…
This program is right for you.
If you've read this far, your intuition is trying to tell you something.
Are you ready to listen to the whispers of your inner voice, and follow your Soul Calling with crystals?
Here's What Sets Our Program Apart
Taking our CCH + ACP Programs is a truly LIFE-ALTERING experience.
There are many ways to explore your passion for crystals, and it's super important that you listen to your intuition when choosing the right school for you.
We feel confident in saying that our CCH & ACP Programs are the very best crystal trainings available. We know this because of the thousands of happy students who've come through our doors, and the daily positive feedback we get from our students and graduates!
We offer:
A balanced blend of science and metaphysics training, for a well-rounded and comprehensive crystal healing education
High-quality class videos with step-by-step instructions and demonstrations, so you gain the confidence that comes from working directly with your stones
TONS of support and hands-on help from Ashley!
We won't leave you with a substitute coach for your office hour calls — you'll learn directly from Ashley every step of the way!
The most crystal classes and training available out of any other CCH Program out there — 21 deep-dive classes and over 35 hours of high-quality video lessons
We've been Featured In
Discover your true calling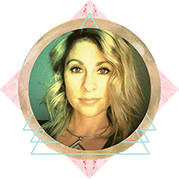 "Words can't describe how grateful I am for stumbling upon Ashley's Crystal Healing Certification Program. I have learned so much about the amazing healing powers of crystals that it truly blows my mind. I haven't been so sure of something being my true calling since I discovered Reiki. So thank you from the bottom of my heart."
– Kara McIvor, CCH Program Graduate
Find your passion & start your crystal career
"Taking the CCH course was the best decision I've made. It gave me an unbelievable amount of knowledge, courage and support to embark on my professional career. Learning about crystals has changed my life in so many ways, I am so very grateful to have found Ashley's wonderful course."
– Marie Aydogan, CCH Program Graduate
BUTTON: ENROLL NOW
Supplies Needed
We'll talk about a lot of crystals throughout these programs. Like, a LOT.
You'll build up your crystal collection over time, but you may like to have these on hand as you start your CCH & ACP trainings:
2 sets of seven chakra stones (rough or tumbled) of the rainbow colors
A Quartz point wand or Selenite wand
A pendulum of your choice
1 piece of Labradorite
1 piece of  Rose Quartz
1 piece of  Moonstone
2 small Quartz crystal points
8 double terminated Quartz crystals
2 grounding crystals of your choice (Black Tourmaline, Smoky Quartz or Petrified Wood)
A crystal ball
A mineral hardness testing kit (we'll let you know where you can get one)
A notebook and binder
OPTIONAL:
A crystal themed oracle card deck
A pouch or box to store your crystals
Crystals for Energy Healing book by Ashley Leavy
A crystal geometry set
You absolutely don't need to have all of these supplies to take the classes. But if you want to experiment with what you've learned it will be helpful to have some of these things on hand.
Frequently Asked Questions
Online Crystal Classes with a Personal Touch
"I have taken other crystal courses but feel Ashley's personal touch sets her apart from others. She makes a personal connection with her students that makes them feel like they are the only student she is working with. I am always impressed with her enthusiasm for her area of practice and willingness to personally answer her students' questions."
– Brenda Johnson, CCH Program Graduate
Take Valuable Classes Full of Energy and Love
"The amount of energy and effort and love that is put into these classes – there is no money that would compare with that. Ashley is encyclopedic. She is so sweet and loving and welcomes everyone in."
– Nancy Hofeditz Johnson, CCH Program Graduate
A Personal Note From Ashley...
I created my CCH & ACP Programs to give you the absolute BEST crystal healing training possible. I want to see you become a CONFIDENT crystal healer, and follow your passion and purpose with crystals.
I'm so excited for you to TRUST your intuition and take the next step on your Soul Path by joining me in this course.
I can't wait to see what transformations are in store for you!