Crystal Healing Certification — Enroll 2022
Enrollment Open | Early Bird Only Open Until 14 October
DISCOVER HOW YOU CAN DEEPEN YOUR OWN SPIRITUAL JOURNEY
& follow your Soul Calling with crystals​
Join us for the world's leading
Crystal Healing Certification Program
Crystal Healing Certification Program
Doors Closing | VIP Early Bird Enrollment Ends In
Enrollment Open | Early Bird Only Open Until 14 October
I'm guessing you're here because you feel intuitively pulled to learn more about crystals…
Whether you're new to crystal healing, are a passionate crystal lover, or even if you already have a crystal healing practice of your own…
You're in the right place.
My name is Ashley Leavy and I'm so glad you're here.
I'm the Founder & Director of the Love & Light School, and a best-selling author, crystal expert, speaker & international crystal instructor.
I created my Crystal Healing Certification Program and Advanced Crystal Practitioner Training to support you as you take the next steps on your crystal journey.
When I first started learning about crystals, I remember how overwhelming it was to wade through all of the crystal misinformation and conflicting methods that were taught.
I didn't know which of these resources to trust when it came to working with my stones myself, and this kept me from fully answering my true calling with crystals.
I felt lost and confused about the 'right way' to connect with my stones. But…
Deep down, I knew that crystals were part of my Soul's Purpose.
After completing my very first crystal training (more than 15 years ago now!), I was able to connect with my stones better than ever before, and I knew in my heart I was meant to help others do the same. In fact, my connection with stones has grown so much that I even run my own crystal shop, Mimosa Books & Gifts, in Madison, Wisconsin!
It's my joy and honor to invite you to join me in the CCH & ACP Programs, where together we can uncover your Soul Calling with crystals.
I look forward to seeing what unfolds for you through this transformational experience.
You're invited to join me for my
Crystal Healing Certification Program
+ Advanced Crystal Practitioner Training
Two award-winning online programs, designed to help you:
Learn both the science AND metaphysics of crystals
Develop your intuition with practical training & techniques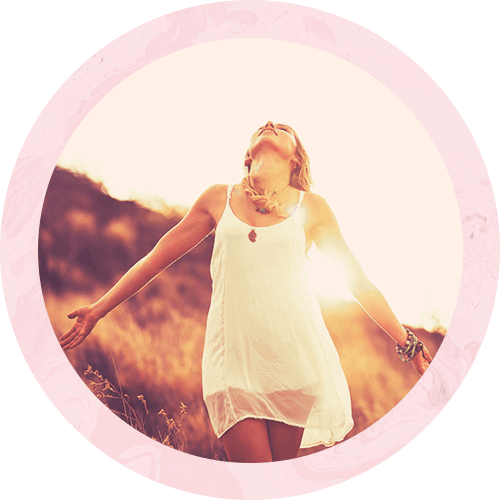 Gain the confidence to heal yourself & others through accredited & high-quality classes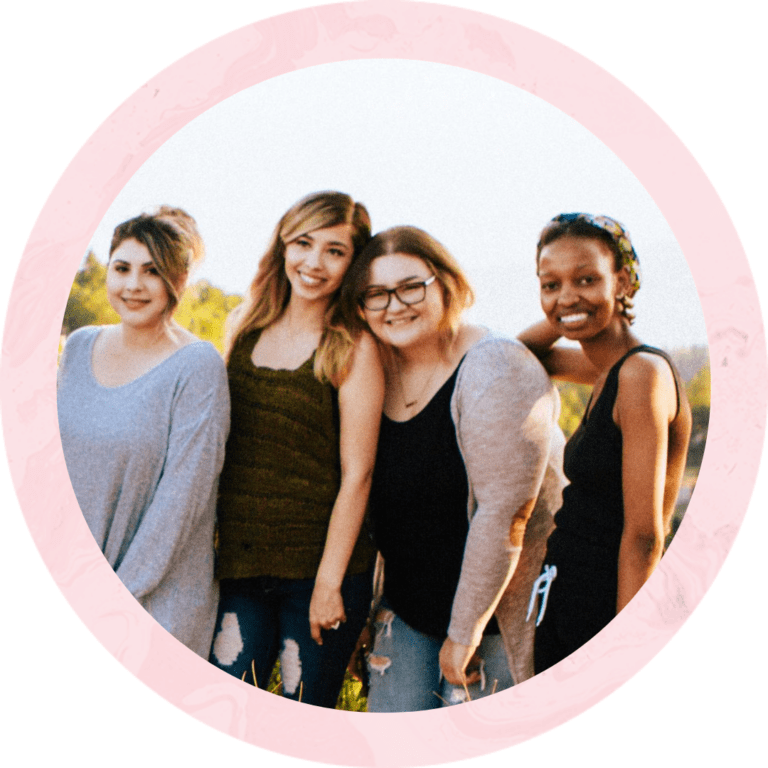 Make life-long connections in an amazing global community of heart-centered crystal lovers
"I feel like I have a degree in geology after the first class!"
"I am blown away by how much I LOVE IT! The videos are professionally prepared and easy to follow... Absolutely a 10."
~ Jody Ben-David Baron, CCH & ACP Program Graduate
"My life is forever changed!"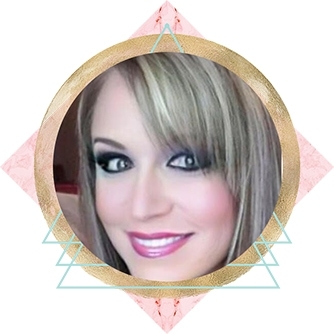 "Basking in the afterglow of becoming a Certified Crystal Healer! Ashley, words cannot express how fantastic your program is."
– Dedi Herold Boyer, CCH Program Graduate
"I'm so glad I took the CCH Program with Ashley"
"The amount of information is beyond amazing and your confidence level goes up. Afterward, you'll be a CERTIFIED crystal healer... You'll be extremely happy you did it!"
~ Wendy Wilson, CCH Program Graduate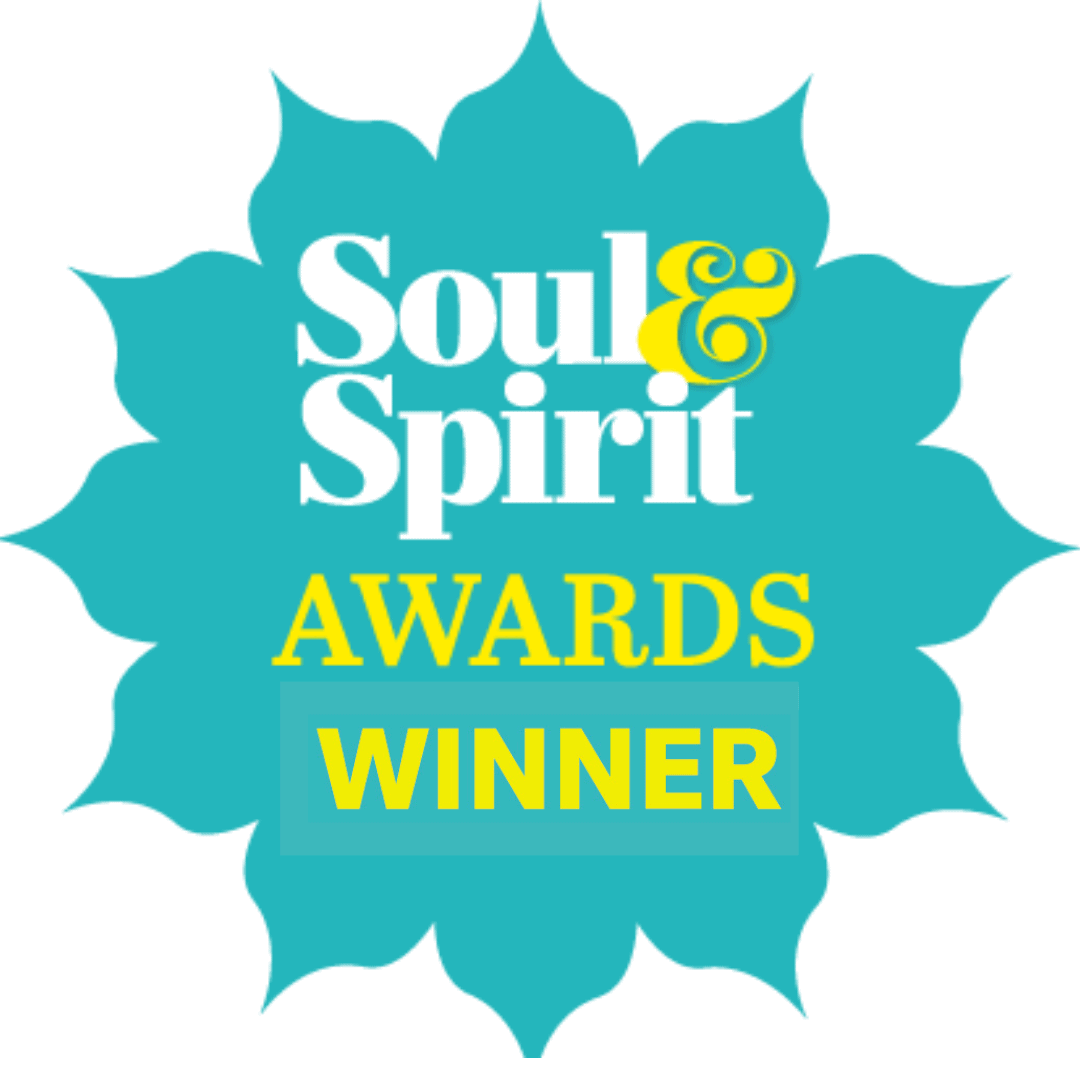 The Love & Light School was voted Best Spiritual Course / Workshop Provider in the Soul & Spirit Magazine awards not once, but twice! Ashley has also won Best Loved Crystal Expert.
Internationally Accredited Curriculum
We're accredited by The International Practitioners of Holistic Medicine (IPHM), the largest internationally recognized accreditation board for training providers worldwide.
By choosing to study with us, you can trust that this course meets the highest standards for excellence and integrity.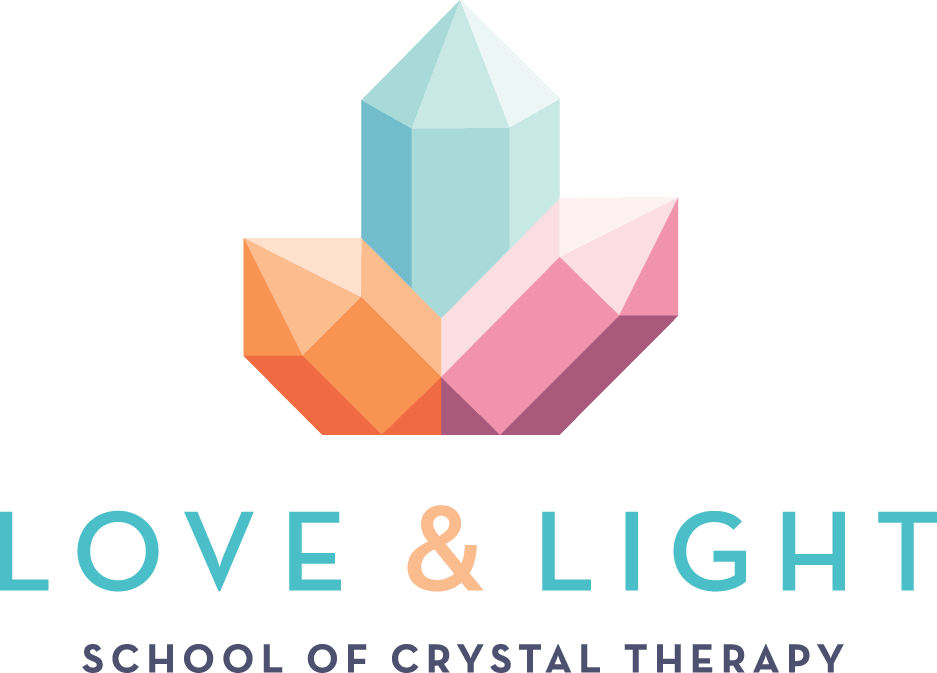 Study at the World's Leading Crystal Healing School
Since Ashley began teaching (way back in 2007!) we've had over 5,500+ students from 63 different countries take our classes & programs.
This means we've got TONS of experience and expertise to help you learn about your stones in the very best way possible. Through our sought-after programs, you'll learn EVERYTHING you need to know about working with crystal energy!
Learn to perform crystal healing sessions with confidence
Unlock your intuitive gifts to heal yourself & others
Gain an in-depth understanding of crystal healing energy
Enrollment for this intensive crystal immersion experience opens only twice per year.
21 video classes
YEAR ROUND LIVE Q+A CALLS WITH ASHLEY
LIFETIME ACCESS TO OUR STUDENT COMMUNITY
ACCREDITED PROFESSIONAL CERTIFICATION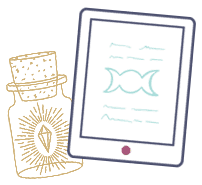 EXCLUSIVE BONUS RESOURCES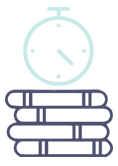 LIFETIME ACCESS TO ALL PROGRAM UPDATES
Plus These Incredible Bonuses (value $450)...
CRYSTAL IDENTIFICATION CLASS SERIES
HOW TO TELL CRYSTAL FAKES CLASS SERIES
CRYSTAL GRIDS FOR STUDY & FOCUS E-KIT
CLEARING BLOCKAGES WITH CRYSTALS E-KIT
CONFIDENCE FOR CRYSTAL HEALING E-KIT
FOLLOWING YOUR INTUITIVE GUIDANCE WITH CRYSTALS E-KIT
When you enroll before Midnight Central Time, Tuesday October 11th you'll get my Your Crystal Clear Year Bonus Course (value $149!)…
Designed to help you get even more out of your CCH experience, with:
SMART SIGN UP bonus ENDS IN:
Here's Everything You'll Get When You Join Me Today
That's more
coaching & classes
than any other 
Crystal Certification out there!
Imagine What Your Life Could Be Like...
Go on a Journey of Self Discovery to Uncover Your Life Purpose
Go on a Journey of Self Discovery to Uncover Your Life Purpose
You know you're meant for something more…
Reconnect with your spiritual path and your role in the Universe, by developing a deep connection with your crystals and the world around you.
Rediscover your sacred healing gifts and feel the bliss that comes from finding wholeness within.
Be Held in a Supportive Community as You Embody Your True, Authentic Self
Be Held in a Supportive Community as You Embody Your True, Authentic Self
It's time to come out of the crystal closet!
In our safe, supportive community you're free to be the REAL you.
As you embark on a journey of transformation through the CCH & ACP programs, your new, crystal-loving friends and classmates will be there to hold space and support you the whole way.
You'll never feel alone on your spiritual journey again.
Explore the Deep Magic & Wisdom of the Universe
Explore the Deep Magic & Wisdom of the Universe
It's FINALLY time to do something for yourself.
Embrace the magic and mysticism of the universe by working with your stones in meditation, ritual, healing layouts, and more.
Learn to awaken your intuition and listen to the messages the universe is whispering. When you connect with your inner voice, a whole new world of possibilities unfolds.
All This & MORE is Possible...
When You Say "YES" and Join Me Today

Choose The Tuition Option That Works Best for You: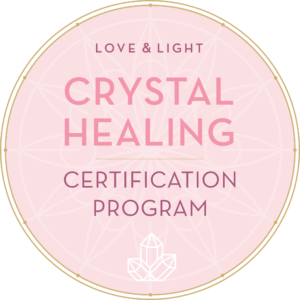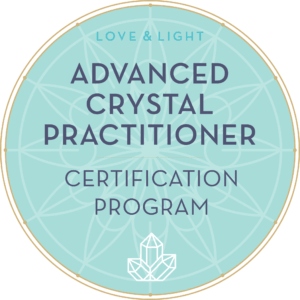 10 MONTHLY PAYMENTS OF
ONLY $189 USD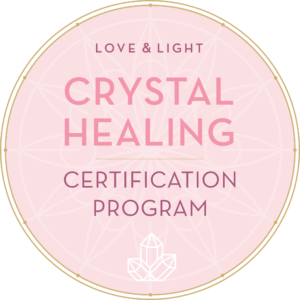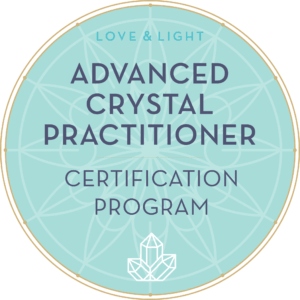 ONE PAYMENT
OF ONLY
$1655 USD
"Worth every penny...it truly changed my life!"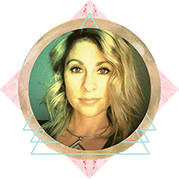 "This program was the best decision I've ever made. I would recommend this to anyone who is a believer in the power of crystals."
~ Kara McIvor, CCH & ACP Program Graduate
"Get TONS of great training and support"
"It is a wonderful program! I can't say enough about the quality of the material. Ashley is great!"
~ Terreasa Manroe Burgess, CCH Program Graduate
"Wow… Class 2 is mind blowing!"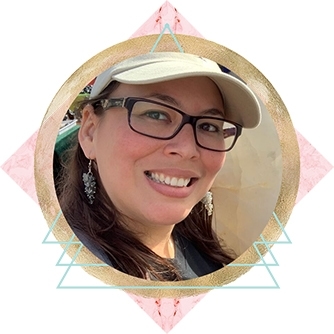 "The CCH Program has helped me to reinforce my confidence. You are putting together all the missing pieces of the puzzle of what I've been questioning for so long. I'm learning a lot!"
~ Samady Medina, CCH Program Graduate
Is This Course Right For You?
You're here for a reason…
You have an inner knowing that you're meant for MORE.
If you feel joy and excitement bubbling up inside you when you imagine your crystal-filled life ahead…
If you're ready to connect deeply with your true self and find out who you really are…
If you want to feel SO confident with your stones that nothing can hold you back…
If your heart is saying "YES!"…
This program is for you.
If you've read this far, your intuition is trying to tell you something.
Are you ready to listen to the whispers of your inner voice, and follow your Soul Calling with crystals?
Here's What Sets Our Program Apart
Taking our CCH + ACP Programs is a truly LIFE-ALTERING experience
There are many ways to explore your passion for crystals, and it's super important that you listen to your intuition when choosing the right school for you.
We feel confident in saying that our CCH & ACP Programs are the very best crystal trainings available. We know this because of the thousands of happy students who've come through our doors, and the daily positive feedback we get from our students and graduates!
The Love & Light School offers:
A balanced blend of science and metaphysics training, for a well-rounded and comprehensive crystal healing education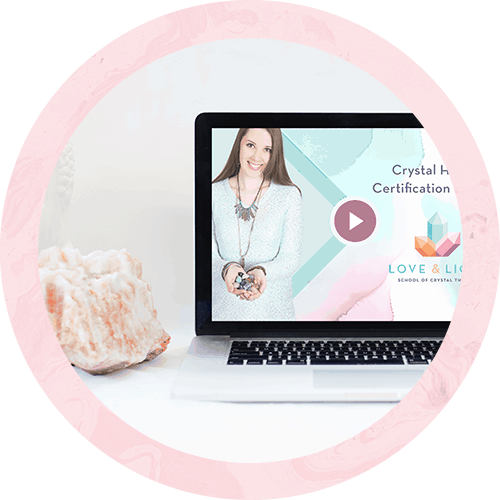 High-quality class videos with step-by-step instructions and demonstrations, so you gain the confidence that comes from working directly with your stones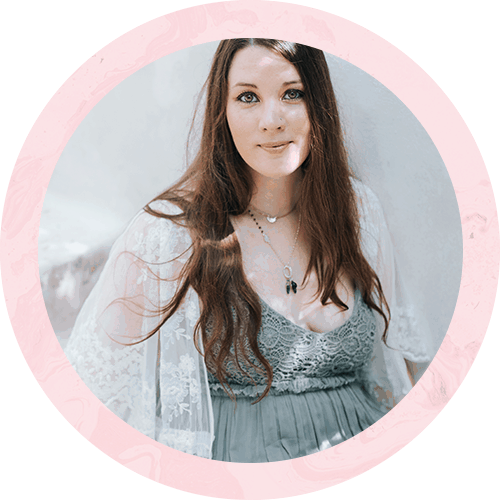 We won't leave you with a substitute coach for your office hour calls — you'll learn directly from Ashley every step of the way!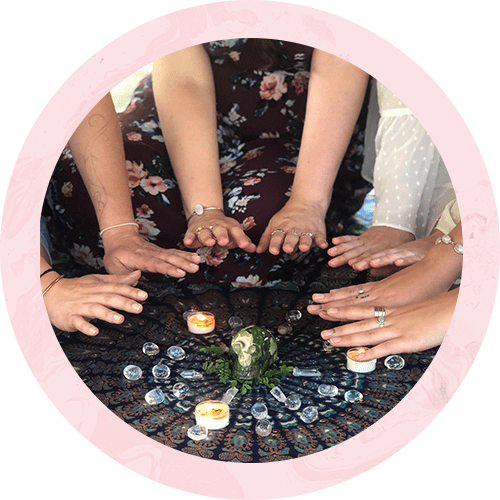 The most crystal classes available out of any Crystal Healing & Practitioner Certification out there — you'll get 21 deep-dive classes and over 40 hours of high-quality video lessons
"There's so much continuous support with Ashley..."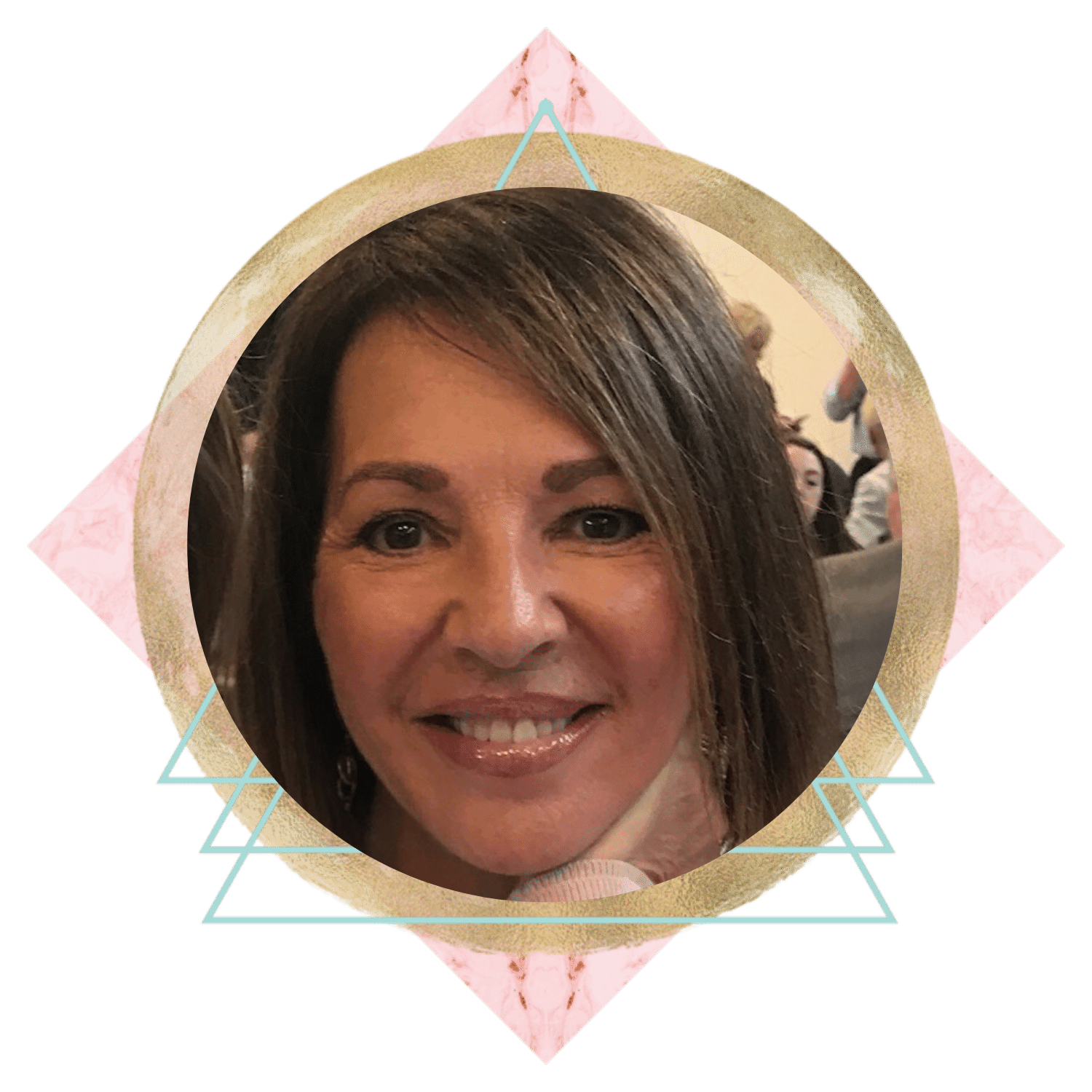 "Plus, the CCH Program student community is amazing. You couldn't be in better hands!"
~ Trish Muse, CCH Program Graduate
"Great experience - I love this Program!"
"This is so surreal! I've done it - I'm now a CCH! Sooo many mixed feelings… I'm so happy I did it."
~ Teri Morais, CCH Program Graduate
"I highly recommend this course!"
"Ashley is as professional as it gets and her knowledge and passion are second to none."
~ Li Saul, CCH Program Graduate
We'll talk about a lot of crystals throughout these programs. Like, a LOT.
You'll build up your crystal collection over time, but you may like to have these on hand as you start your CCH & ACP trainings:
You absolutely don't need to have all of these supplies to take the classes. But if you want to experiment with what you've learned it will be helpful to have some of these things on hand.
Frequently Asked Questions
"Ashley is the best instructor ever!"
"I can't tell you enough how appreciative I am of the time and work you did putting all of this together for us, Ashley. Your work shows how passionate you are, and your passion has rubbed off on me. I'm so proud to call you my mentor."
~ Beatrice Biancolin​, CCH Program Graduate
"Ashley is an excellent teacher who goes above and beyond"
"She has extensive knowledge of crystals and their healing properties, and will answer questions to help you understand the healing powers of crystals. I highly recommend her classes."
~ Kerrie Spencer, Love & Light School Graduate
"This has been such an amazing experience..."
"Ashley, thank you for sharing your love, support and crystal knowledge with us!"
~ Kristi Walsh, CCH Program Graduate
A Personal Note from Ashley...
I created my CCH & ACP Programs to give you the absolute BEST crystal healing training possible. I want to see you become a CONFIDENT crystal healer, and follow your passion and purpose with crystals.
I'm so excited for you to TRUST your intuition and take the next step on your Soul Path by joining me in this course.
I can't wait to see what transformations are in store for you!